Clemson University's new prototype rallycross car is the first-ever motorsports vehicle with a hybrid powertrain – all designed and developed by students. How did they do it? Through another hybridization: the support and partnership from associates at Honda R&D Americas, Inc. (HRA).
Saturday, October 6, 19 students from the Clemson University International Center for Automotive Research (CU-ICAR) unveiled the culmination of their two-year "Deep Orange 9" (DO9) project: a hybrid rallycross car. Their goal was to create a vehicle that excites future generations about racing while limiting its adverse effects on the environment.
They also hoped to increase their own post-college employment prospects – as did HRA.
"Deep Orange 9 was a platform for Clemson's students to develop a concept vehicle that fuses Honda's challenges to create a carbon-sustainable society while providing customers joy and freedom of mobility," said Duane Detwiler, director of HRA's Strategic Research Operations (SRO) division, which led HRA's partnership with Clemson. "We also believe these students can make significant contributions as future HRA associates in helping Honda realize its long-term vision for mobility."
Honda's 2030 Vision calls for company associates to "serve people worldwide with the joy of expanding their life's potential." Detwiler and other HRA leaders are confident that Clemson's DO9 vehicle drives them further in that direction, based in large part on how CU-ICAR's Deep Orange program prepares its students.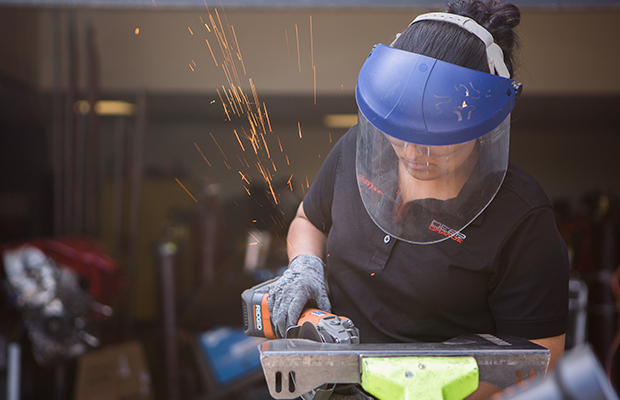 In the early 2000s, Clemson University leaders saw the need to produce U.S.-based engineering graduates with substantial knowledge in automotive engineering and development. Accordingly, in 2003, Clemson founded CU-ICAR, an entire campus and curriculum dedicated to automotive research and education.
"Cars are increasingly complicated systems, and industry today needs employees who understand the different ways these systems come together to make up a unique, competitive product," said Robert Prucka, Kulwicki Endowed Professor in Motor Sports Engineering at CU-ICAR, who led the Deep Orange project. "And as an industry-driven program, industry involvement and guidance is crucial."
That's where HRA and DO9 come in.
"It all started when we hired a student from CU-ICAR," explained HRA associate Joan Smith. "That eventually led to two more hires from the program. Their work on the development of the Honda Civic and the NSX exceeded the expectations of everyone in our department. I told our division director (Detwiler) that there must be something special about the program they graduated from."
The two agreed to make a trip to Clemson to find out for themselves just what made CU-ICAR graduates so unique. That's when they discovered its Deep Orange program.
"Deep Orange is an innovative, project-based learning program that produces highly capable automotive engineers by immersing them in the world of vehicle manufacturers and suppliers," Prucka said.
Deep Orange does that by taking a select sample of CU-ICAR's graduate student body and then walking them through what it is like to be in an actual automotive development program. Over the course of a two-year period, students get to build a prototype vehicle and launch it publicly—similar to what HRA associates do with the Honda and Acura products they develop, and precisely what Clemson students did this weekend with their hybrid rallycross car.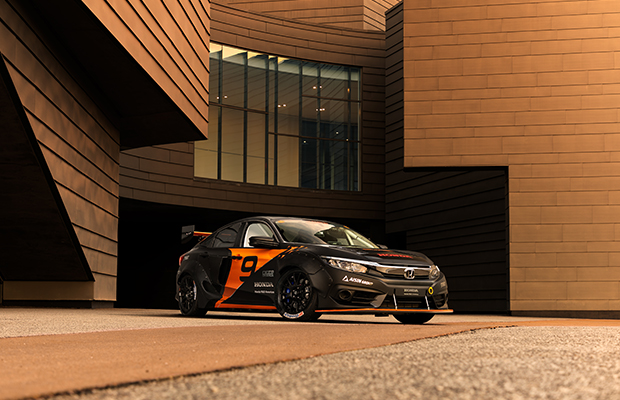 Every year, a new iteration of Deep Orange is sponsored by a different company. Deep Orange 9, which kicked off in 2017, was sponsored by Honda.
"HRA's support of Deep Orange 9 shows our willingness to partner with universities that share our values of innovation and service toward meeting future mobility needs," said Bill Post, HRA's division director of Integrated Controls Development and another advisor for the DO9 partnership.
For Post and others at HRA, they were able to do that with DO9 by not only supporting the production of a new, environmentally friendly vehicle but by supporting those who produced it—the students.
"It was so refreshing to mentor such a diverse group of students," Post said. "This allowed us to reflect on our own knowledge and translate what we know about automotive development into something they would understand as up-and-coming entrants into this field."
HRA associates challenged Deep Orange students to create a motorsports concept built for rallycross, a global sport that involves sprint-style racing with large jumps, aggressive jockeying, and drifting on a closed-loop track of dirt, asphalt, and mud. Though they begin as production cars, rallycross vehicles are modified to become some of the most versatile racers around. Most feature internal combustion engines to meet the power and agility needs of the sport. As a hybrid vehicle, Deep Orange 9 envisions a clean, fuel-efficient car of the future that doesn't compromise on performance.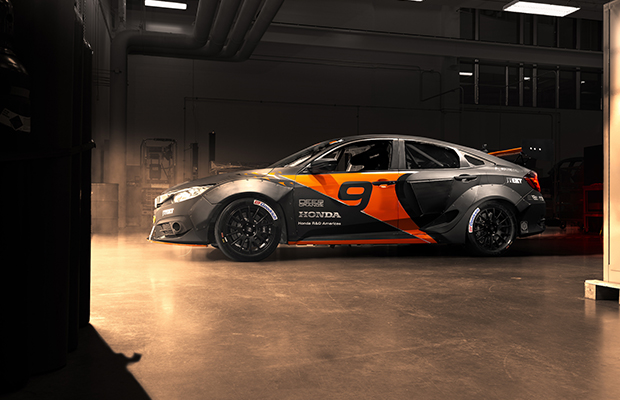 After the unveiling at Clemson's main campus on Saturday—in which students participated in NSX ride-and-drives, Honda Civic autocross test drives, and career discussions with Honda professionals—DO9 students will make their way to trade shows and conferences, showcasing the capabilities of the program. Students will also continue to refine and improve their DO9 vehicle as part of CU-ICAR's rigorous curriculum, helping them gain continued hands-on skills and experience that Clemson's industry partners are looking to hire.
As for the HRA associates who worked with CU-ICAR, much like the Deep Orange 9 vehicle itself, they plan to continue inspiring and supporting engineers to build for the future—ensuring their impact on the industry, the environment, and their customers is lasting, transformative, and deep.