The creation of the Rugged Open Air Vehicle, or ROAV, that captivated the public in its debut actually started decades ago at Honda R&D Americas—with one associate's dream.
The Inspiration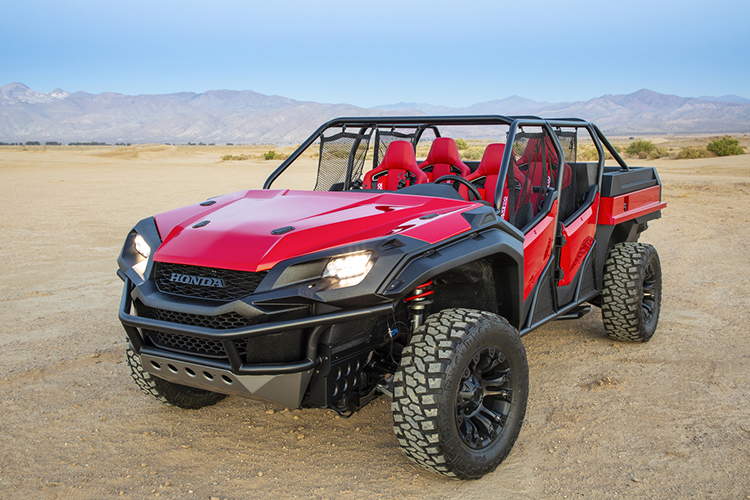 When Honda R&D Americas (HRA) associate John Barlow purchased his first convertible in 1999, he immediately fell in love with the open-air driving experience. The passion that it sparked stuck with him and inspired him to create something just as unique.
"I've always wanted to live at the beach after I retire," Barlow said, "but the ideal beach vehicles are often expensive and unreliable."
When considering Honda's diverse product lineup, which includes both auto and Powersports, Barlow knew that Honda would be the perfect company to compete with more beach-based brands. So, he submitted his idea to I-Con and assembled a team. (I-Con is a contest at HRA in which associates can propose and develop any idea using company resources within 24 hours.)
The first to join were Yousuf Riad and Tony Gloriosa, both of whom had experience contributing to HRA's 24-hour development activity. Together, the three crafted a proposal and presentation that earned them recognition as one of the top five I-Con projects in September 2017.
As a result, Barlow, Riad, and Gloriosa were able to present their idea to HRA executives. Afterward, they were unsure where their idea might go next—if anywhere at all. That is, until the night before the 2018 CES.
As Barlow was preparing to travel to the conference in Las Vegas, he received a text from HRA President Frank Paluch. That message contained a sketch of their I-Con idea from HRA's Executive Creative Director Dave Marek. Although the proposed sketch was different from Barlow's original idea, they had the green light to proceed with what would ultimately become the ROAV.
The Build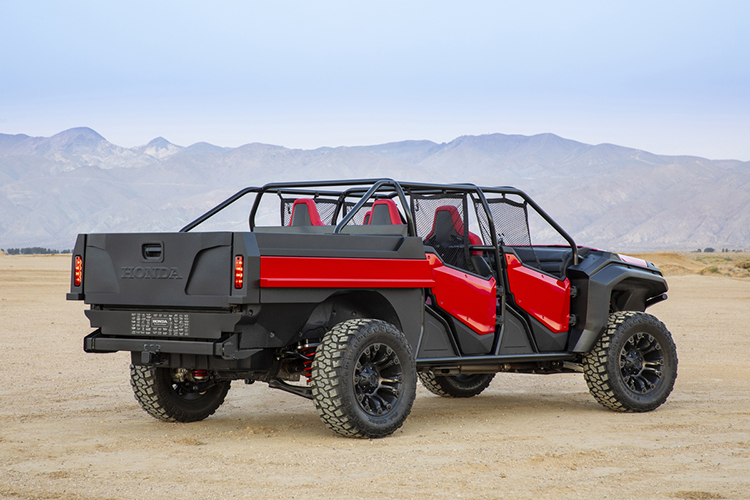 When he returned from CES, Barlow and his team had a little over two months to get the vehicle built and running, just in time to show executives from Global Honda.
"The experience was inspiring for me. I was entrusted to build this vehicle for the global executive review and they put their faith and trust in me to create something completely new for Honda," said Barlow.
The blending of a Honda Ridgeline pickup truck with a Honda Pioneer side-by-side would be no small task. HRA's Fabrication team, however, was up to the challenge.
"It was exciting to be a part of this," said Ryan Hetzer, an associate with HRA's Fabrication team. "In Fabrication, we see projects like this every year, but they typically have pretty short life expectancies because of the nature of development projects. This was something we knew had potential to be shared with the whole company."
The vehicle went through several renditions during its quick development, originally using more custom features before the team decided to use doors from the Pioneer 1000 and tailgate from the Ridgeline. In addition, the choice to have a larger tire-wheel combination consequently required heavier-than-expected modifications—and with limited time to do it.
"Even though this build was particularly difficult, the schedule was actually the most challenging factor," said Derick Bevington, who, along with Lance Anthony, was one of the first in Fabrication to learn about the project.
And yet, despite a limited budget, a quickly required turnaround, and the task of creating a first-of-its-kind product, the Fabrication team shared an ambition to overcome the obstacles they faced and build a vehicle that far-exceeded expectations.
"It is so cool to be able to exercise your passion in your profession," said Anthony, who led some of the vehicle's original rough sketches for Fabrication. "We all worked together on something that we knew might not be able to feasibly happen in house. But because of our challenging spirit we made it happen."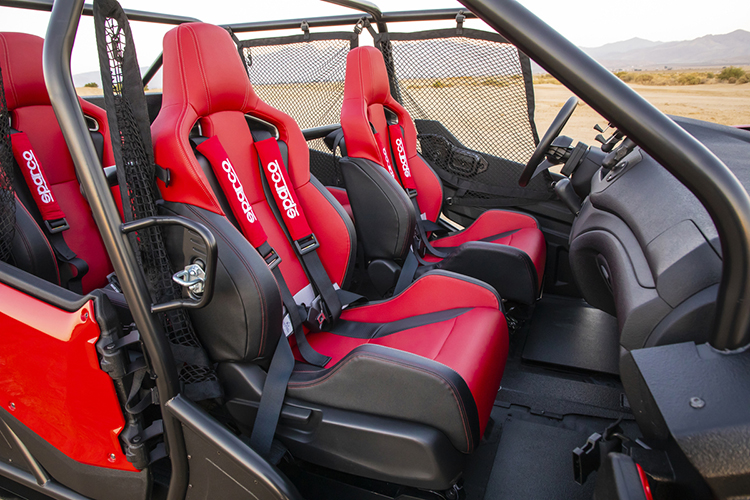 Fabrication's Matt Buchanan said it was a great learning opportunity for the team as well and that the skills they developed over the course of the project translated seamlessly into their daily work. This was especially true when it came to networking with other departments and flexing their creativity.
"To see something go from paper to 3D to being assembled and driven was definitely unique," he explained. "I was really proud to be a part of something so special."
And he wasn't alone.
Near the end of the project, the Fabrication team presented Barlow with something special: two VIN plates, containing the dates when his parents were born and married. Both had passed away during the course of the project.
"This project was more than just a vehicle to me, and this gift really opened my eyes to that," Barlow said. "It was how the team connected to one another and the relationships that we built that made ROAV such a strong vehicle. When you can build a family like that with the people you work with, that is when you know you are part of a company that society wants to exist."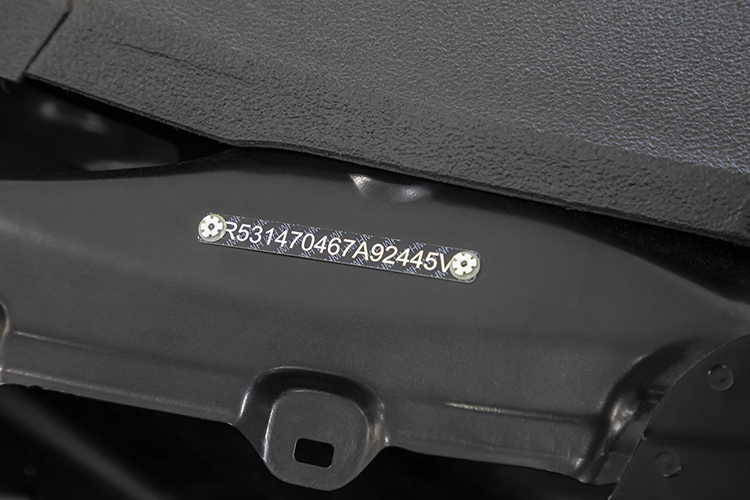 The Takeaway
The biggest lesson that Barlow and his team learned from ROAV is that any dream is worth pursuing and that there is always a way to achieve it.
For Barlow, he got to see his dream come to life and watch it awe and inspire others. The vehicle, which was shown at HRA's 2018 Business Meeting as well as the 2018 SEMA Show, was the subject of great excitement.
"It's okay to take chances and fail," Barlow said. "But what really matters is how you respond to it. How you use what you've learned to improve for the future."
Although the road to ROAV was full of twists and turns, much like the vehicle itself, it also was open to an air of possibility. What the team created was different from Barlow's original proposal, but the result was better than what he and the team could have ever anticipated. And though Barlow still has some years left before he's retired on the beach, he now can say he has driven his dream, fueled by his and his colleagues' challenging spirits and unwavering passions.