Selflessness and the spirit of giving always abound during the holiday season. And associates from Honda R&D Americas truly take such spirit to heart, as evidenced by their hard work nationwide to make sure that the season is enjoyable for everyone—especially those outside of Honda.
In late 2018, Honda R&D Americas teams from across the country contributed to four diverse community-based projects, from Secret Santas to Angel Trees and the always popular Community Care Train.
Here is what they accomplished in the 2018 holiday season (in alphabetical order by location):
California | Los Angeles Department of Children & Family Services
To support the Los Angeles Department of Children & Family Services, 26 volunteers from Torrance, California, led by Anna Reyes, purchased gifts for 30 local children. One department's associates alone contributed 10 of the 30 presents.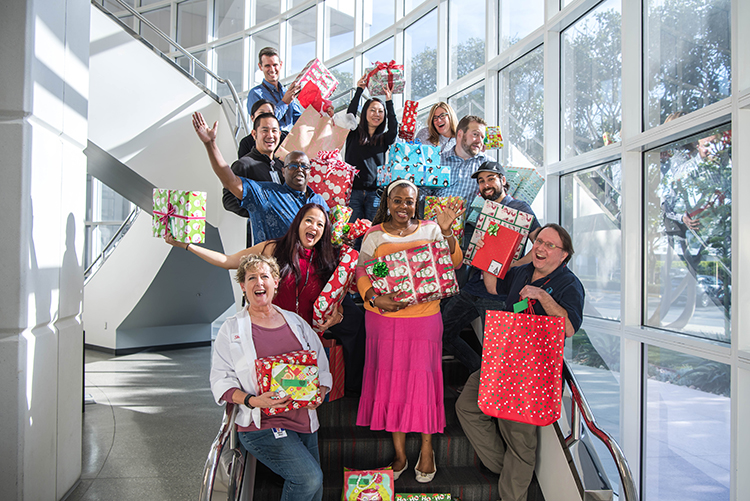 "There are currently 28,000 children in the Los Angeles foster care system," explained Reyes. "Although 30 might seem like a small amount, we are happy to help as much as we can."
And for those 30 families that Honda supported, their gifts were no doubt a big surprise.
Florida and North Carolina | Christmas Cheer
Power Equipment associates from Haw River, North Carolina partnered with Marine associates in Florida to work with the Christmas Cheer of Alamance County to ensure that seven families could enjoy the holidays. These families, which had a total of 13 children, provided wish lists to the team, who then bought them groceries, clothes, and school supplies for the new year.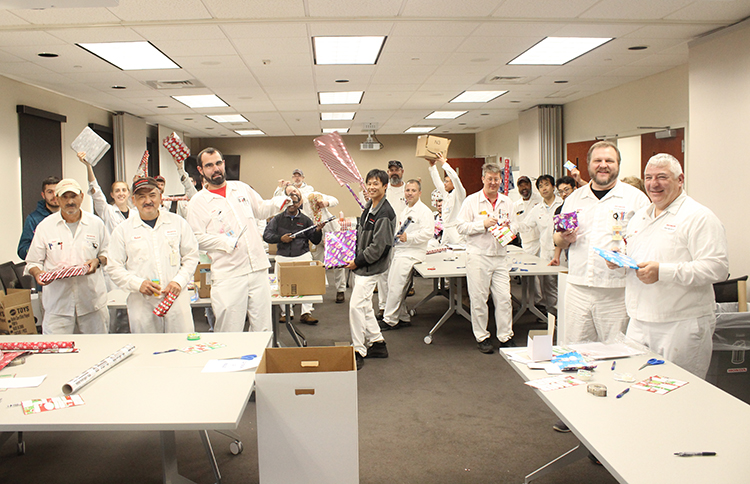 "I enjoyed my experience with Christmas Cheer because not only was I able to help the community, but I got to see my colleagues' passion and empathy for helping others," associate Marie-Claire Kore said. "It is really inspiring to see how they internalize the Honda values and use those as motivation to improve the surrounding community. "
Ohio | Community Care Train
To kick off their holiday project in Raymond, Ohio, from November 14 to December 6, volunteers signed up to purchase Secret Santa gifts for local youth. In total, associates provided gifts for 250 children. They also volunteered on December 16 to help distribute gifts to the families.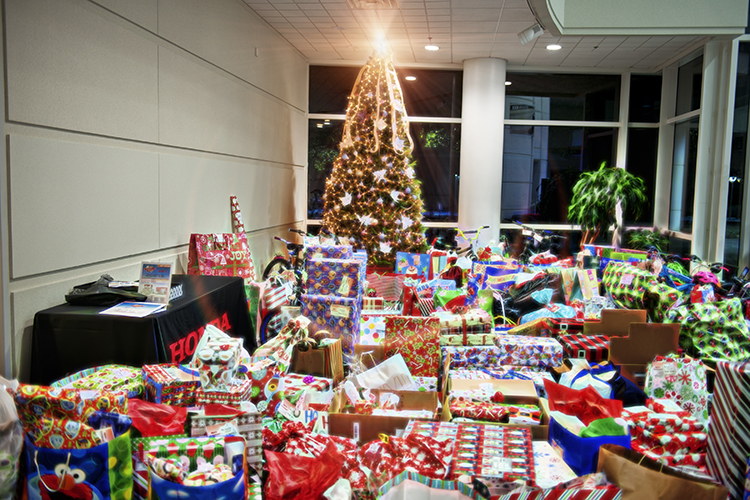 "Every year I look through the list of children and pick out the one or two kids who have some interesting requests. I usually try to find the kids who seem to like to tinker and build things," said engineer Michael George. "These are usually the kids who ask for LEGOs, buildable model cars, or puzzles. I go out and feel like a kid again when I'm picking out the right set of gifts for them. I feel like I've made an impact in a child's holiday season. I hope that these gifts can raise these kids' spirits as well as help them to have fun during the holidays and in the months to come."
South Carolina | Angel Tree
Powersports associates from Timmonsville, South Carolina adopted and provided gifts for a child through their Angel Tree project.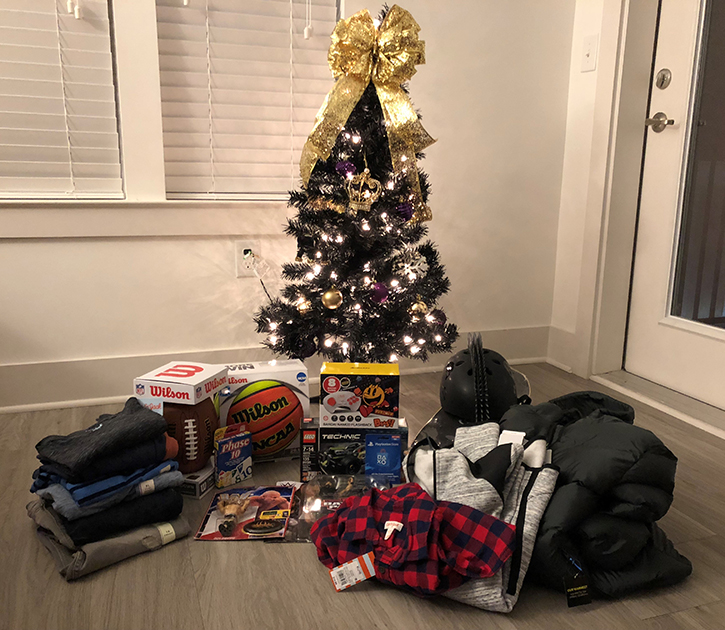 "We all feel very fortunate here at Honda R&D Americas," said Allison Bradley, engineer and leader for this year's project. "It was a great opportunity for us to give back to the community and make someone's holidays a little better."
Such projects would not have been possible without the efforts of every volunteer who dedicated their time and resources to their communities. As this new year begins, Honda will continue to hold this spirit both in our hearts and in the months to come.