Allison Bradley has long had a passion for volunteering. Now, at Honda R&D Americas, LLC (HRA) in Timmonsville, South Carolina, she is continuing her service and dedication to the community.
"I was a Girl Scout from kindergarten through my senior year of high school and volunteered a lot," Bradley explained, recalling how she first got involved in community service. "It was then that I found I really enjoyed helping other people."
The first project she remembers happened in the seventh grade when she led a computer programming workshop for girls at a local Boys and Girls Club. Throughout high school, she volunteered at the local library, where her mom was a director.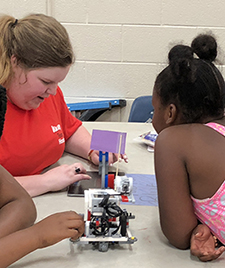 "My mom has been such a positive influence on my sister and me," Bradley said fondly. "She always reminds us how fortunate we are and how we should never take that for granted but instead use our abilities to help the less fortunate."
And that is why Bradley continues to dedicate her time to volunteering at HRA.
Outside of her responsibilities as a development engineer, Bradley oversees HRA-SC's volunteer activities. Most recently, she led a food drive, an "angel tree" donation project over the holidays, and a STEAM Day at a Boys and Girls Club during the Team Honda Week of Service. This year, Bradley plans to continue expanding HRA-SC's efforts by partnering with Honda of South Carolina Mfg. and local dealerships to organize a larger food drive, volunteer at a nearby food bank, and host another STEAM Day, expanding to two Boys and Girls Clubs.
"As HRA associates, I just feel like we have so much to offer the community," she said. "We are all talented and unique, and we are privileged to work for a company that values us using our time to help others, so we should take advantage of that."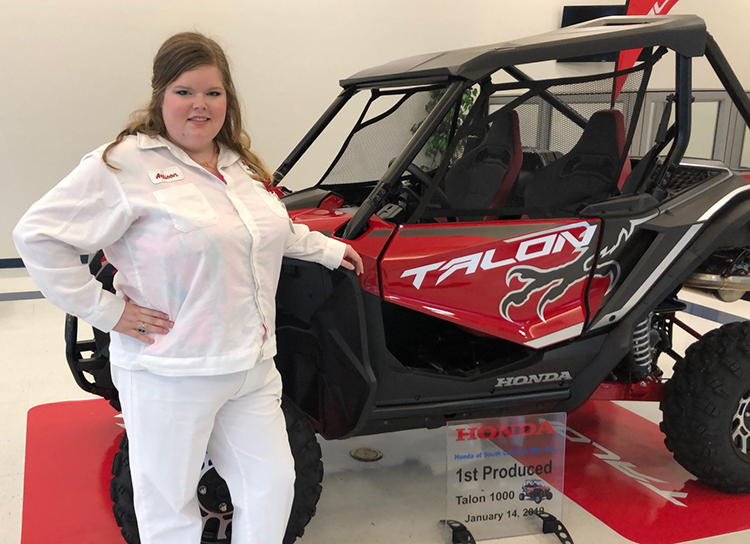 Bradley encourages associates to take their on-the-job skills and apply them to a volunteer activity. Bradley especially enjoys inspiring the younger generations, just as she was inspired as a young Girl Scout.
"Some of these kids don't get that same level of exposure to engineering and math or the arts," she said, "so it's a great outlet for me to focus my creativity and passion into helping them learn."
Bradley hopes that through her story, other associates will feel empowered to serve their community as well. It is her dream that by using this opportunity, we, too, will make a difference in our communities and inspire the generations to come.