For associates at Honda R&D Americas (HRA), their "Passport to Adventure" took them to the hills of Southern Ohio—and a rally race for the ages.
Last month, the 2019 Honda Passport made its rally-racing debut at the Southern Ohio Forest Rally. It was a perfect fit for Car and Driver's "Best Midsize Two-Row SUV," which was specifically designed and developed with city-street driving and weekend trail-traversing in mind.
As part of this year's Southern Ohio Forest Rally, the Passport toured such locations as downtown Chillicothe, Portsmouth, and MacArthur, as well as Shawnee Forest, Zaleski Forest, Yoctangee Park, and Scioto Trails. And everywhere it went, the Passport was stamped on people's memories.
"The Passport definitely turned heads that weekend, which was really rewarding," said Chris Sladek, a member of HRA's rally team and driver of the Passport. "People were impressed that we were competing with an SUV, and we fielded tons of great questions from spectators and other competitors about the vehicle."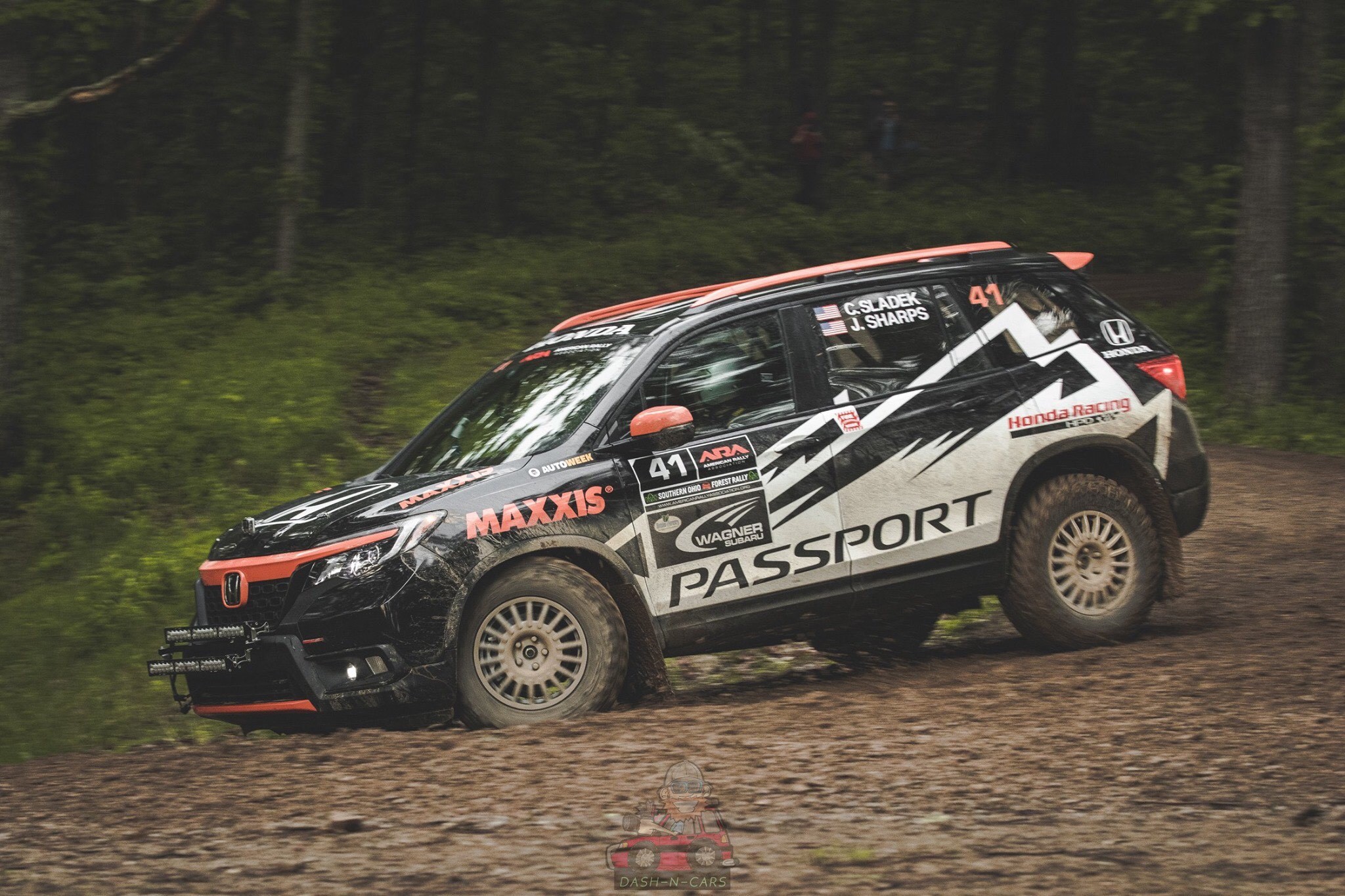 Rallying, a form of point-to-point racing that takes place on public and private roads, uses modified production or specially built street-legal cars. Typically, rally cars are smaller sedan-style vehicles, but this year, Honda decided to shake things up by entering the Passport, a sport-utility vehicle.
Being Honda's first all-wheel-drive rally vehicle, HRA associates put a lot of time and effort into the project. One of the most labor intensive challenges, for example, was the weight-reduction process. This included removing all of the sound deadening by hand with a heat gun, replacing the rear windows with custom cutouts, and cutting out as much of the rear doors and hatch as possible. All this while still retaining functionality. And they did it all outside of work, showing their dedication to Honda's racing heritage—and their challenging spirit to do the unconventional.
And it paid off.
"Our performance surpassed all of my expectations," admitted HRA's J Sharps, the Passport rally co-driver. "People have preconceived notions as to how an SUV will perform on such a tight course, and learning to drive the vehicle was a challenging dynamic, but it handled tremendously in that environment, and we were on par with every other car there."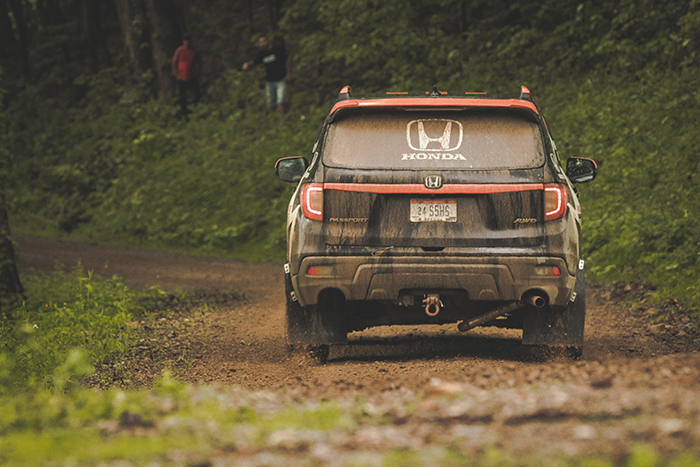 At the end of the weekend, the Passport finished second in its class and 12th overall out of the 75 vehicles competing.
While those finishes were gratifying for team members, the real satisfaction came from the amazement of onlookers who couldn't believe the clean build and precise maneuverability of the underdog Passport.
It not only blazed trails in Southern Ohio but also in the minds of rally-lovers who got to experience their own "Passport to Adventure."