Above Photo: Associates at Honda R&D Americas, LLC celebrate the launch of the all-new Honda HRN Series of lawn mowers, which they designed and developed at their facility in Haw River, North Carolina.
Power Equipment associates at Honda R&D Americas, LLC (HRA) are constantly pursuing product updates for improved grounds maintenance. Now, to help improve customers' lives, they developed a product from the ground up—and in doing so, provided an inside look at their ever-evolving landscape.
Last month, as part of their unveiling of the all-new Honda HRN Series of lawn mowers, HRA associates welcomed members of the media into their R&D facility in Haw River, North Carolina, for the first time in company history. Associates shared what all goes in to new product development, from the technology to the testing to the very goal of what they are trying to achieve.
"We wanted to make this lawn mower simple to use while still providing class-leading power and grass-cutting performance," said Vinny Prinzo, the HRN's project leader. "We were able to make this new design while maintaining an entry price point, so we hope that this new value will attract more first-time lawn mower buyers."
HRA associates hope to do so through the development of new technology.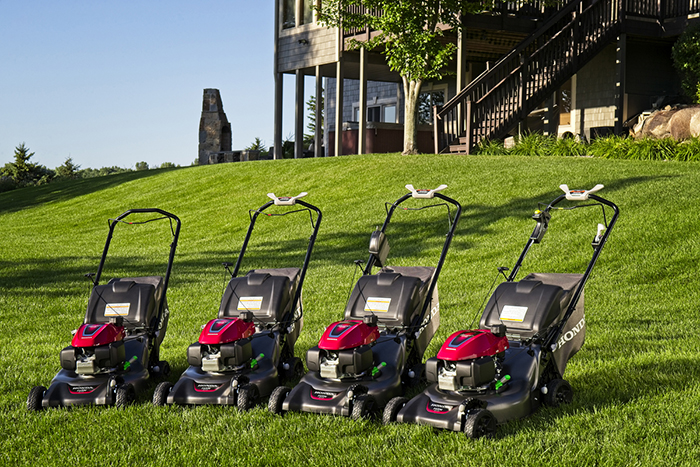 Despite a consistent flow of new tools into the market, cutting grass has remained fundamentally the same. Customer needs, however, have evolved toward increased levels of comfort and ease when using those tools.
"We applied changes to the HRN to match this expectation, making it easier to adjust the mowing height, add fuel, and change the oil," explained Andrew Bejcek, who led the testing of the HRN.
But that's not all. Bejcek and his Power Equipment colleagues also developed an all-new cutting system to match the HRN's all-new GCV170 engine, providing nine percent more power and 18 percent more torque than the outgoing model. The HRN series also has an easier-than-ever two-touch cutting height adjustment, Smart Drive control, wheel ratchet system, and clip director system for bagging and mulching with no extra attachments.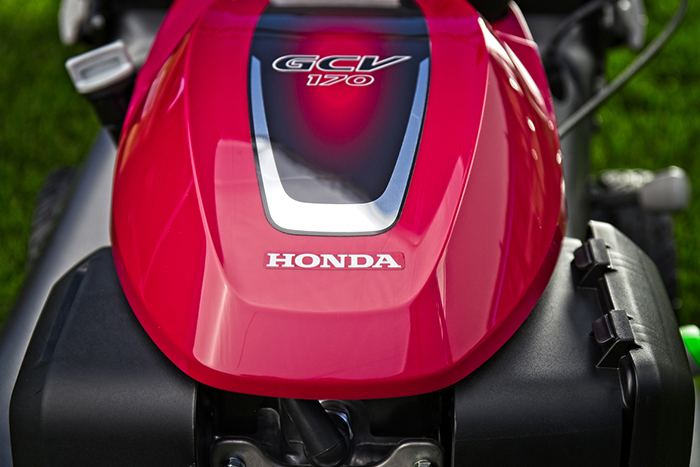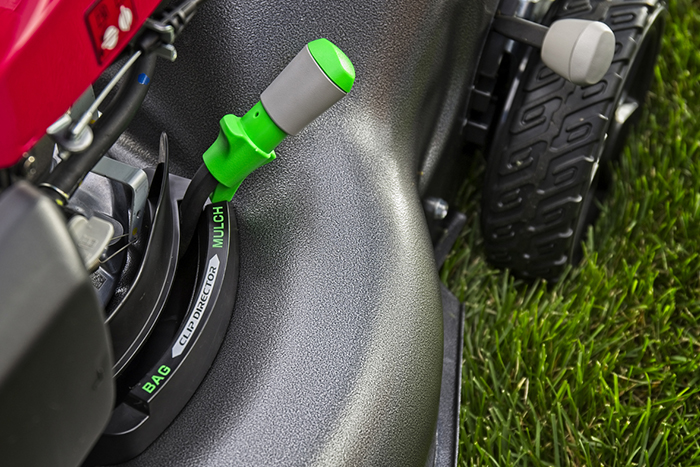 Because this new model allowed the team to start from a clean slate, they were able to redesign each part of the mower with ease-of-use in mind, something that would have been difficult to do within the confines of the previous platform. Their newly designed product will be produced at the nearby Honda Power Equipment Mfg. plant; HRA moved its own Power Equipment operations from Ohio to North Carolina in 1993, to provide support as the product moves from development to manufacturing.
But even though the team was able to create a desirable and easy-to-use lawn mower from scratch, that doesn't mean the task itself was always easy. Through the course of the HRN's development, the team faced many challenges, and not all of them were technical. At one point, a typhoon even delayed the making and delivery of prototype parts. Through it all, however, the team weathered the storm.
"The obstacles were many," admitted Prinzo. "But in Honda, we always strive to overcome in order to bring the best product to our customers."
And it was that unwavering challenging spirit among HRA associates—combined with their commitment to customer needs and the technology they developed to meet those needs—that brought the HRN to market.
In doing so, they not only provided the world with an inside look at their operations—they developed an all-new lawn mower that is world class in cutting grass.