Rise at 5 a.m. Plot checkpoints for the next two hours. Then drive—11 hours, maybe 12. That is an ordinary day in Rebelle Rally, the first women's off-road navigation event that spans days, terrains, and states. That also is why it took extraordinary associates from Honda R&D Americas to participate.
"Rebelle Rally is not a cushy drive through the desert," Liz Casteel, a chassis reliability test engineer at Honda, said. "You have to problem-solve during your route planning each day, you have no phone or GPS to help with direction, and no contact with people back home for emotional support."
And that really is the point of the Rebelle Rally, which "covers more than 2,000 kilometers of stunning terrain across the Nevada and California desert," where participants leave their "cell phone, computer, GPS, and headaches behind." The 10-day event is designed for stock 4×4 and crossover vehicles, each of which has a driver and navigator. At this year's Rally, Honda had four participants: Casteel, her teammate Tasha Krug, and teammates Michelle Klein and Sharon Moore.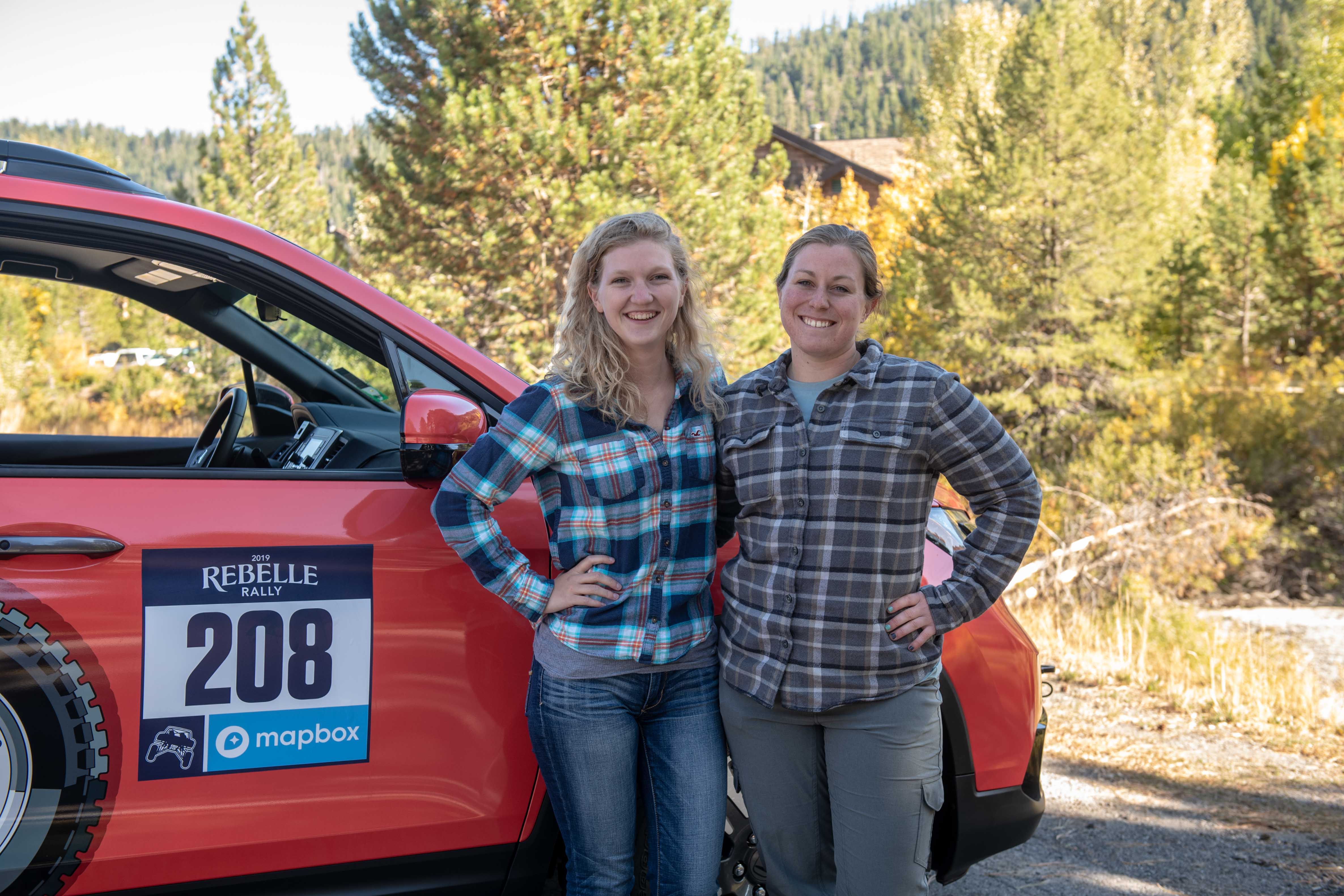 Above (left to right): Team Sand Mode, Tasha Krug and Liz Casteel. Below (left to right): Team Challenging Spirit, Sharon Moore and Michelle Klein.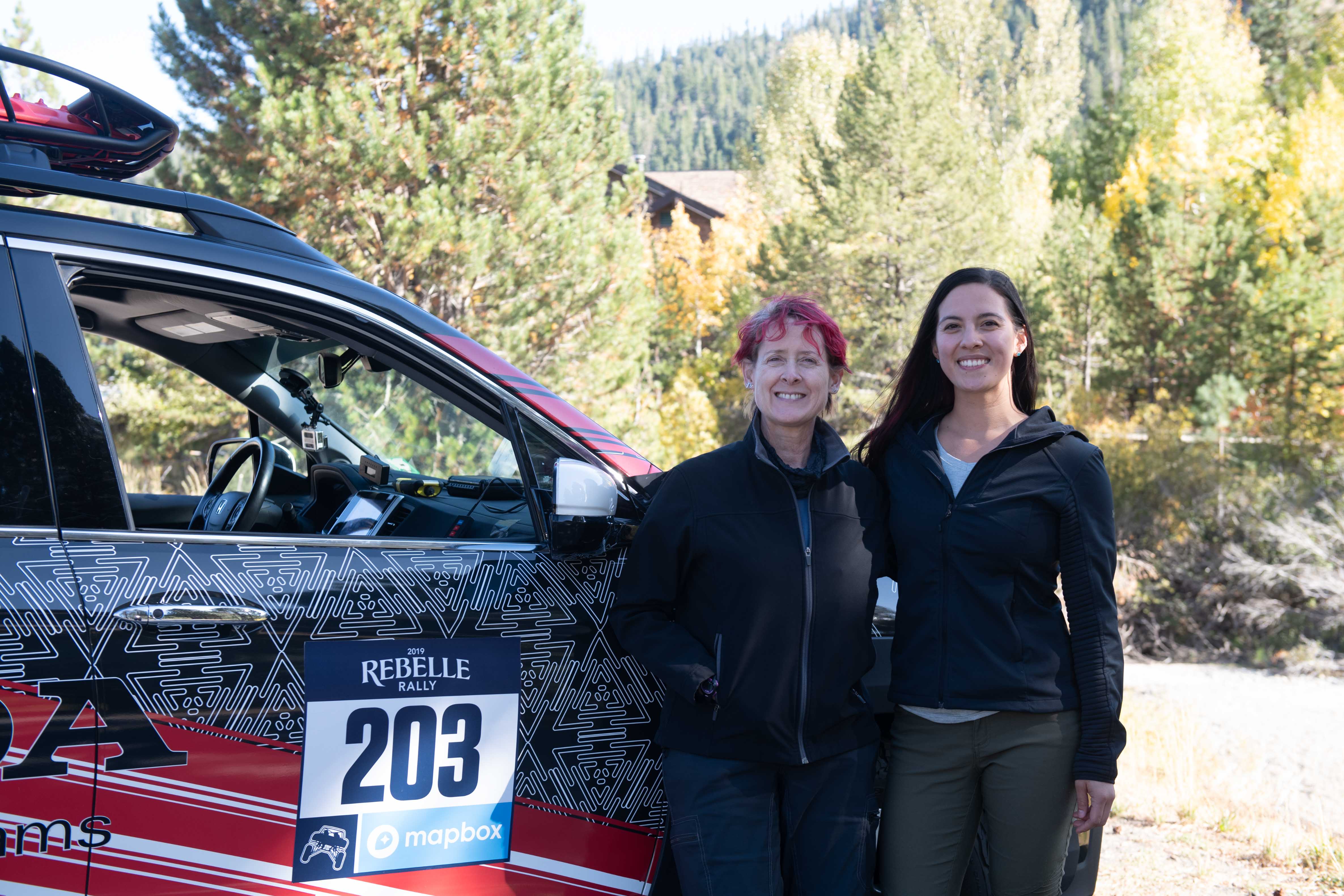 "It's not for the faint of heart," Krug, a Honda engine systems and drive-ability test engineer, said. "When we got lost in one time-speed-distance challenge, I did the most stressful, quickest, in-my-head math I've ever done in my life, and it paid off. Experiences like those helped us see the importance of taking a step back and regrouping. Every day you learned something new about yourself."
For Krug and Casteel—who were named this Rebelle Rally's Rookies of the Year—that was especially true during the sand-dune portion of their trip. Sand dune formations change drastically with the weather, which made finding checkpoints using a map "insanely difficult" for the team.
The dunes proved similarly challenging for Klein and Moore. On day seven, they got stuck in the sand, which, for Klein, was a moment of déjà vu.
"This happened to my team last year," Klein said. In 2018, Klein and three of her colleagues at Honda R&D Americas were the first-ever Honda participants in the Rebelle Rally. Part of what drew Klein back was the camaraderie among competitors, as evidenced by those who helped dig her vehicle out of the sand. "We're all in this together," the crash safety test engineer said, "and we help each other to get to the finish line."
And for Klein, her teammate was a huge help during this past Rally. On the first day, Klein became extremely ill, with symptoms lasting through day seven. As a result, even though some teams alternate the driver-navigator roles daily and it was her team's intent to do so, Klein took on the driver role for the bulk of the trip, to distract her from the illness. The teammates, Klein said, exemplified Honda's "Challenging Spirit."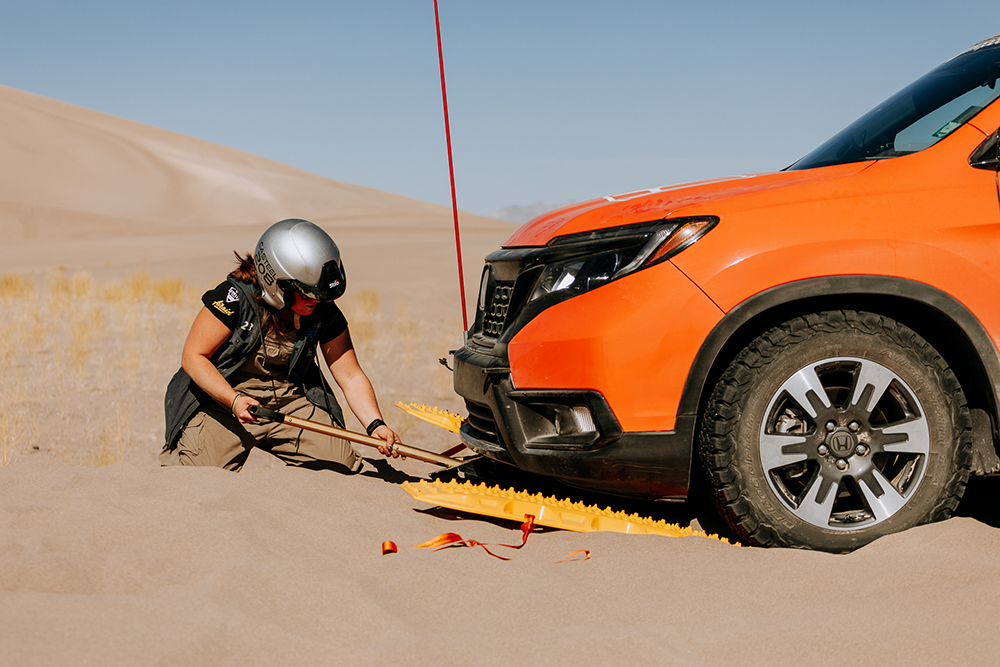 "The pacing of the rally is very intense," Moore, a Honda engineering technician, said. "This experience was way different from hiking and backpacking, but I definitely would do it again. It also showed me how capable Honda vehicles are."
Moore and Klein drove a 2018 Honda Ridgeline, while Casteel and Krug were in a 2019 Honda Passport.
"In terms of styling, the changes we made on the Ridgeline garnered a lot of attention," Moore said. "We tried to use Honda accessories to help guide the styling for the changes we made to the vehicles to go off road."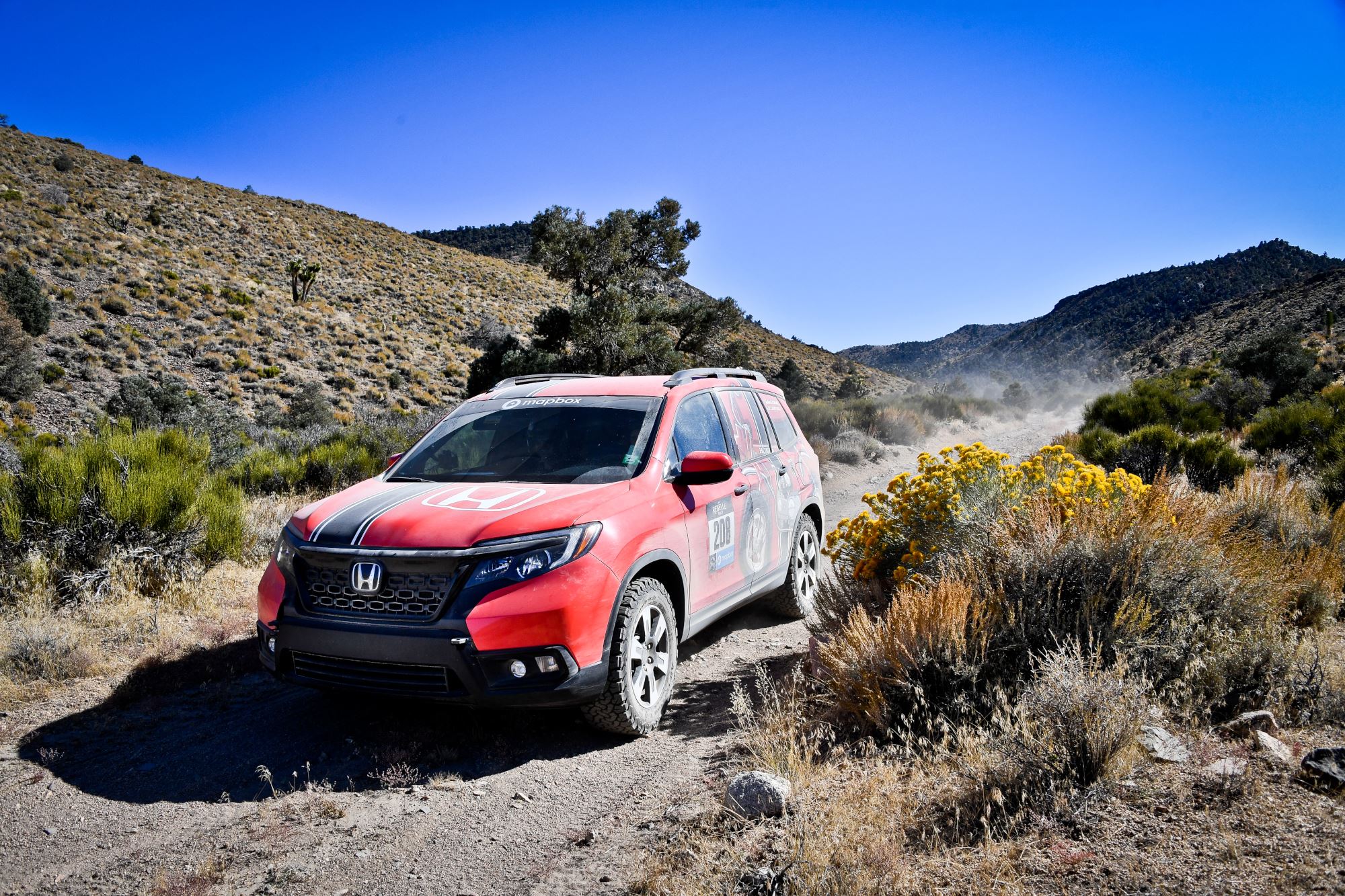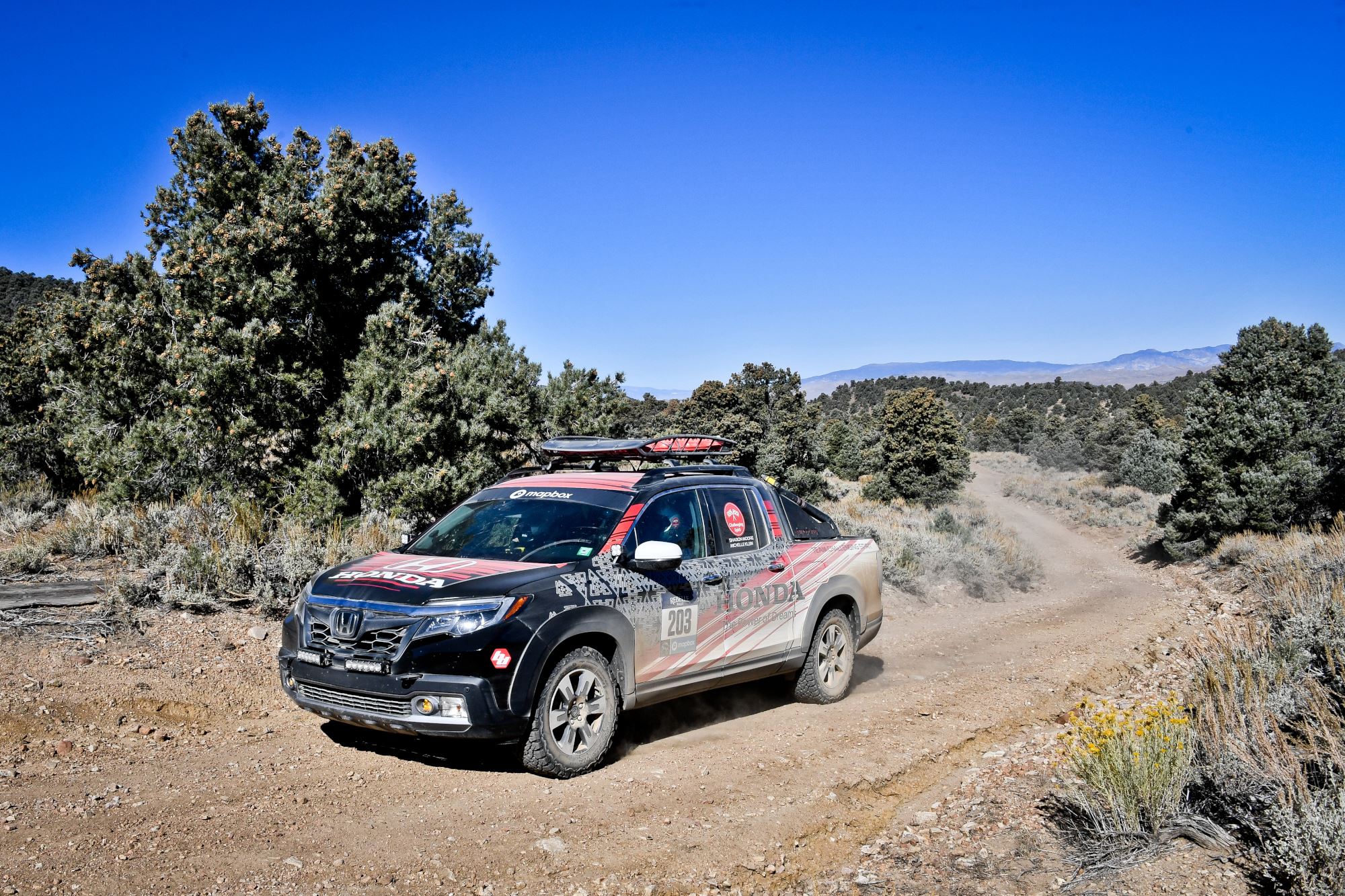 Casteel plans to transfer the knowledge they gained during the Rally back to Honda R&D Americas' design and development teams, including the effects of applying skid plates to the Passport and Ridgeline as well as the performance of the Passport's drive modes.
"The Passport blew people away with its capability, especially during the dune training," Casteel said. "It feels like you're one with the vehicle. It was our third teammate."
But ultimately, what Casteel and her Rebelle Rally teammates really want is for their colleagues to know how important the Honda Philosophy—and its emphasis on teamwork—was to their success.
"It definitely gave our team an edge," Moore said.
That goes for the edge of the terrain when they got lost, the edge of the dunes when they managed to escape, and the edge of the finish line they crossed 10 days later—and 10 days stronger, as associates, teammates, and Rebelle Rally conquerors.